Gandhi jayanti Special – Mahatma Gandhi Quotes About Life That Inspire You Most
Gandhi jayanti Special – Mahatma Gandhi Quotes About Life That Inspire You Most
Mahatma Gandhi Jayanti 2015: –
On this day father of the nation (Mohandas Karamchand Gandhi) was born in a British agency known as Kathiawar Agency. Kathiwar agency was a part of British agency which is situated in Porbandar, Gujarat. Mohndas Karamchand Gandhi, Poplarly known as Mahatma Gandhi or also as Bapu.
Gandhiji was born on 2nd October 1869. He was a very good student of Law; bapu studied law in United Kingdom and practiced law in South Africa. Later he came back in India as a pioneer of non-violence. He played a very significant role in achieving independence for India from British rule. He is the one who started Satyagraha Movement.
Later this day Declared as a national Holiday in India. On this day Special event is organized at Raj Ghat, New Delhi where Gandhiji was cremated
He is Not only a Freedom fighter also a teacher who teaches people how to fight for your rights and he also told fighting means not only the violence you can also achieve your goals with peace.
Here are Some Quotes which is said by Mahatma Gandhi. These best Mahatma Gandhi Quotes must be a inspiration for you so check some Gandhi jayanti Quotes in hindi and mahatma Gandhi inspirational quotes. And if you want to check Gandhi Jayanti quotes in Hindi.
Some other  quotes by Mahatma Gandhi which inspire you: –
Mahatma Gandhi quotes education: –
By education, I mean an all-round drawing of the best in child and man in body, mind and spirit.
Basic education links the children, whether of the cities or the villages, to all that is best and lasting in India.
Love requires that true education should be easily accessible to all and should be of use to every villager in this daily life. The emphasis laid on the principle of spending every minute of one's life usefully is the best education for citizenship.
Persistent questioning and healthy inquisitiveness are the first requisite for acquiring learning of any kind.
What is really needed to make democracy function is not knowledge of facts, but right education.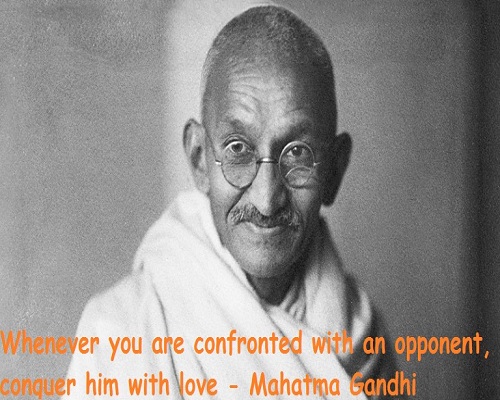 Mahatma Gandhi Quotes about life: –
Nothing has saddened me so much in life as the hardness of heart of educated people
Freedom is never dear at any price. It is the breath of life. What would a man not pay for living?
God lives, but not as we. His creatures live but to die. But God is life. Therefore, goodness is not an attribute. Goodness is God.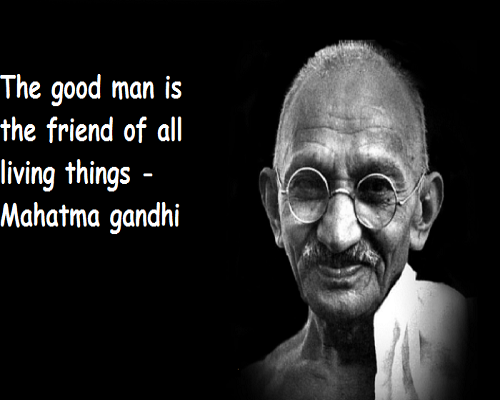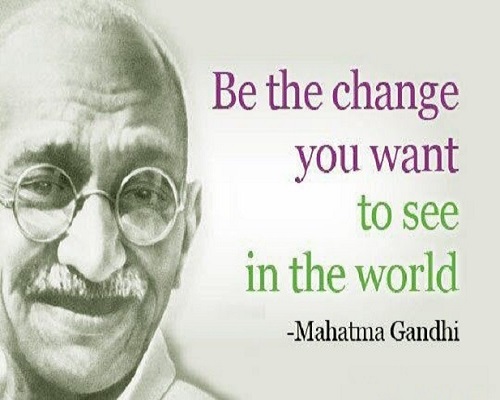 Mahatma Gandhi quotes on peace: –
If you want real peace in the world, start with children.
Peace between countries must rest on the solid foundation of love between individuals.
Peace is the most powerful weapon of mankind.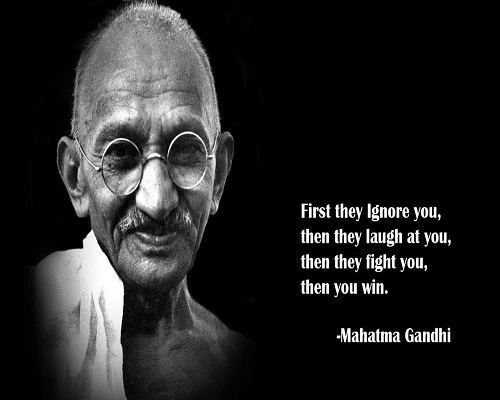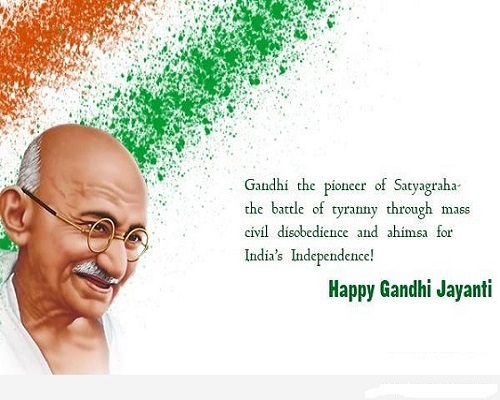 Some other Mahatma gandhi Quotes in Hindi: –
सुखद जीवन का भेद त्याग पर आधारित है। त्याग ही जीवन है।
गुलाब को उपदेश देने की आवश्यकता नहीं होती। वह तो केवल अपनी ख़ुशबू बिखेरता है। उसकी ख़ुशबू ही उसका संदेश है।
These lines are not only the quotes these are inspiration for someone's life
[subscribe2]

Latest posts by Praveen Jain
(see all)