SRM University Team Shines in University Rover Challenge in USA: Ranked 1st in Asia, 9th in the world
SRM University Team Shines in University Rover Challenge in USA: Ranked 1st in Asia, 9th in the world
SRM is a deemed university in the state of Tamil Nadu, India founded in 1985. SRM university is Foremost in education and research activities. Recently, a team of 26 students from different disciplines/Courses of SRM University have participated in University Rover Challenge organised by Mars Society, USA and overall secured 9th rank in the world.
A team of 26 students from Sri Ramaswamy Memorial University, SRM have participated in University Rover Challenge held at Mars Research Desert Station, Utah, USand.
More details on University Rover Challenge 2016:
Around 63 teams took part in this highly prestigious Challenge.
Overall, SRM secured 9th rank in the world, 1st in Asia and obviously 1st in India.
Out of the 63 teams which had registered for the competition, only 30 were able to clear the Critical Design Review (CDR) round.
The Chennai based SRM university performed quite well in the semi-finals and jumped into the top 15.
About the Rover Challenge competition:
As a part of the competition, all these top 15 teams had to go through various tasks assigned to them. They checked the maneuverability and stability of the Rover. These teams had to perform five different events decided by URC over the period of two days, which included terrain traversing, astronaut assistance, equipment servicing and science task. Also, there are competitions for Design and build the next generation of Mars rovers that will one day work alongside human explorers in the field.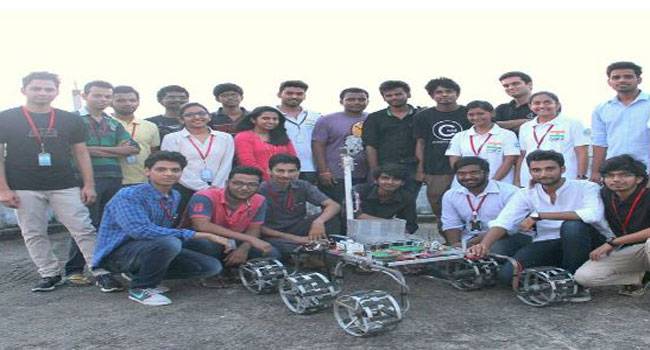 SRM's Team leader Balavivek said, " Overall we performed well which got us the ninth position." He also said that SRM university had given them a great opportunity to showcase their potential in the international arena.
About SRM University, India:
SRM University is one of the top ranking Universities in India with over 35,000 students and more than 2500 faculty across all the campus. It offers a wide range of undergraduate, postgraduate and doctoral programs in Engineering, Medicine, Management, Science, Health sciences and Humanities.
Subscribe with us via email or Facebook for all latest Updates & Educational News.
[subscribe2]

Latest posts by Praveen Jain
(see all)