Top 17 motivational Quotes by Dr. APJ Abdul Kalam That Will Inspire You
Top 17 motivational Quotes by Dr. APJ Abdul Kalam That Will Inspire You
 A Tribute To Dr. APJ Abdul Kalam, missile man of india, On 15th October, the great scientist, leader, motivator was Born in India his name is Dr. APJ Abdul Kalam. So, here are some APJ Abdul Kalam Quotes which will inspire you forever.
Short Intro- A.P.J. Abdul Kalam was born and raised in Rameswaram, Tamil Nadu in 1931. He studied physics and aerospace engineering.  He spent the next four decades as a scientist and science administrator, mainly at the Defence Research and Development Organisation (DRDO) and Indian Space Research Organisation (ISRO). The Abdul kalam quotes in Hindi are inspirational for all.
He was intimately involved in India's civilian space program and military missile development. Dr. Kalam was the 11th President of India from 2002 to 2007. He was Renowned Scientist, Professor, Mentor, Motivator. Dr. Abdul Kalam won many awards in his career including Highest Civilian award "Bharat Ratna" by Govt. of India.
Here we list Best Quotes/ Saying of Dr. APJ Abdul Kalam:

Creativity is the key to success in the future, and primary education is where teachers can bring creativity in children at that level.

Don't take rest after your first victory because if you fail in second, more lips are waiting to say that your first victory was just luck.

Educationists should build the capacities of the spirit of inquiry, creativity, entrepreneurial and moral leadership among students and become their role model.

Love your job but don't love your company, because you may not know when your company stops loving you.

My message, especially to young people is to have courage to think differently, courage to invent, to travel the unexplored path, courage to discover the impossible and to conquer the problems and succeed. These are great qualities that they must work towards.

To succeed in your mission, you must have single-minded devotion to your goal.

English is necessary as at present original works of science are in English. I believe that in two decades times original works of science will start coming out in our languages. Then we can  move over like the Japanese.

Success is when our Signature change to autotograph, this marks the success.

Dream, Dream Dream….!! Dreams transform into thoughts And thoughts result in action.

For great man Religion is a way of making friends, small people make religion fighting tool.

13- Change your habits, To Change your Future Ultimately.

14-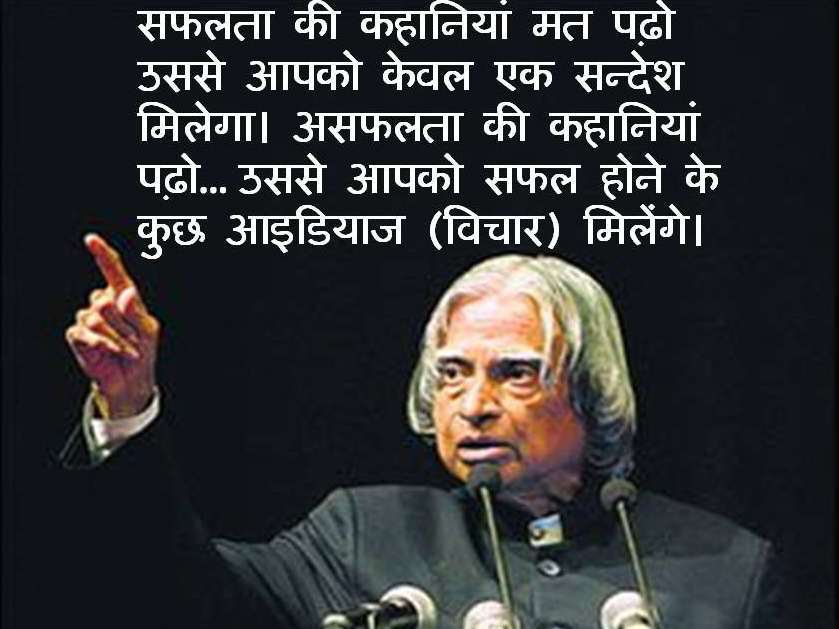 15-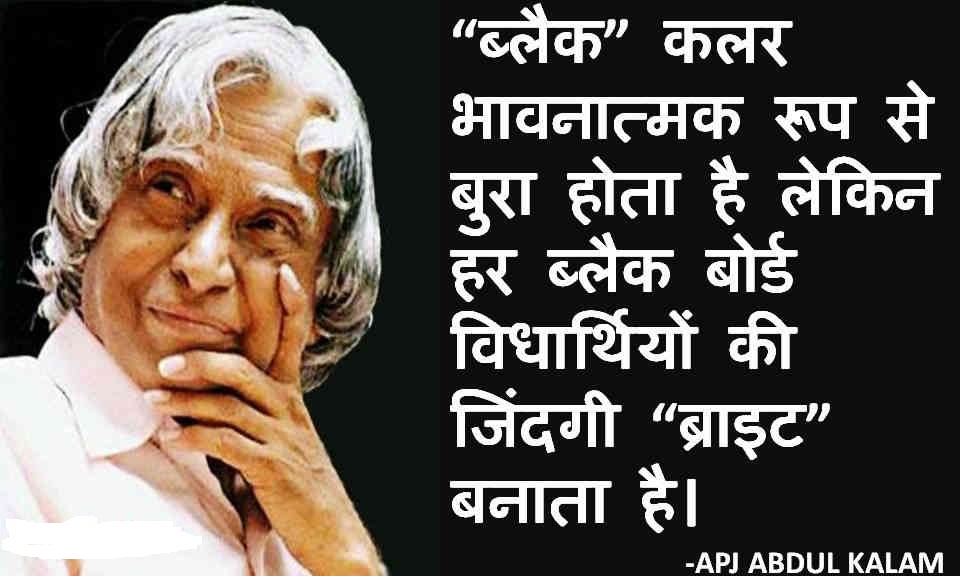 16- No Religion has Mandated killing other as a requirement for its sustenance or promotion.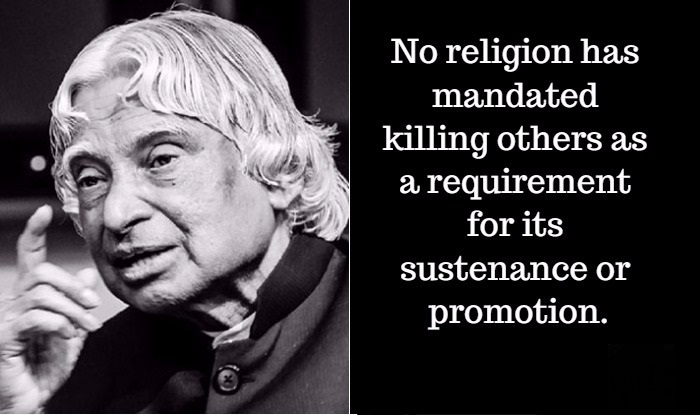 17. Last but not the Least- If you want to shine like a sun. First burn like a sun.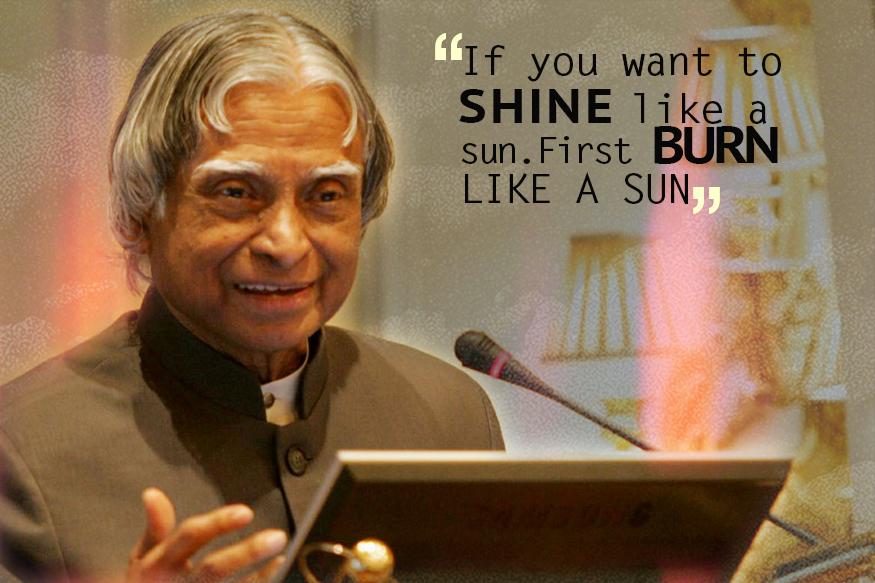 On the evening of 27th July 2015, he was delivering a Lecture on "Livable Planet Earth" at IIM Shillong campus. Suddenly he fell down and unfortunately Dr. Abdul Kalam's soul left the Earth and his vision & motivational thoughts remains for the whole world.
Dr. kalam's Inspirational Quotes will always be meaningful in life of every human being in India and probably on the entire earth.
Keep Visiting Results360 to get updates about Education, exams & results. 
Subscribe with us to get all the updates for Result news 2017 on your email.

Latest posts by Er. Praveen
(see all)